People Will Never Be The Same After Witnessing Cate Blanchett's Drag Lip-Sync Performance
Question: Is there anything that Cate Blanchett can't do!?
As we learned on Monday night, when the Oscar winner lip-synched for her life at New York City's historic Stonewall Inn — clearly there isn't.
During during a benefit performance Blanchett took on Dusty Springfield's rendition of "You Don't Own Me" and followed up with Adele's "Hello" — complete with a pink pussy hat on.
Her performance left the audience, to say the least, completely shook.
For those who were blessed to be there in the flesh for the one-night-only event, blurry selfies with the queen herself were soon to follow.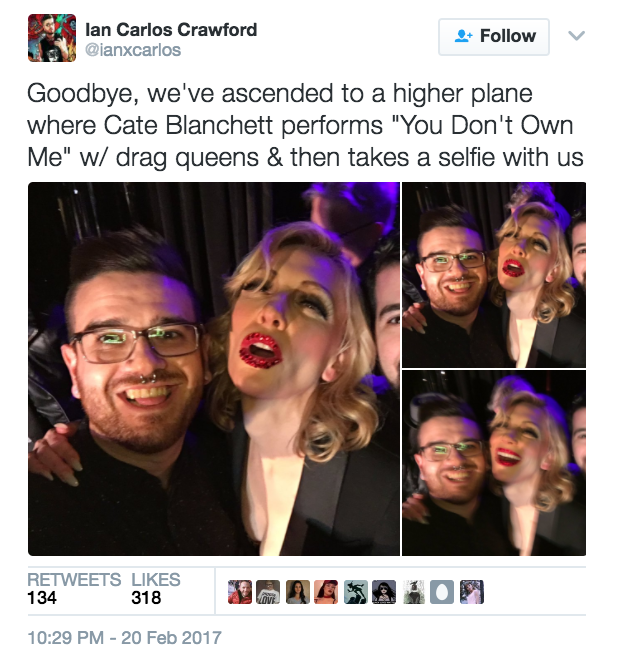 But for those who were not there to witness this miracle in person, let's walk through it. First, she appeared onstage seemingly out of thin air as the first few bars began to play:
In a black tuxedo shirt with golden sequins beneath, she sparkled with the power of one thousand suns as she nailed each and every lyric:
MY EYES.
By the end of the number she was surrounded by drag queens and bringing it home:
Meanwhile, the audience was reduced to dust.
The performance was something we didn't know we needed, but now cannot live without.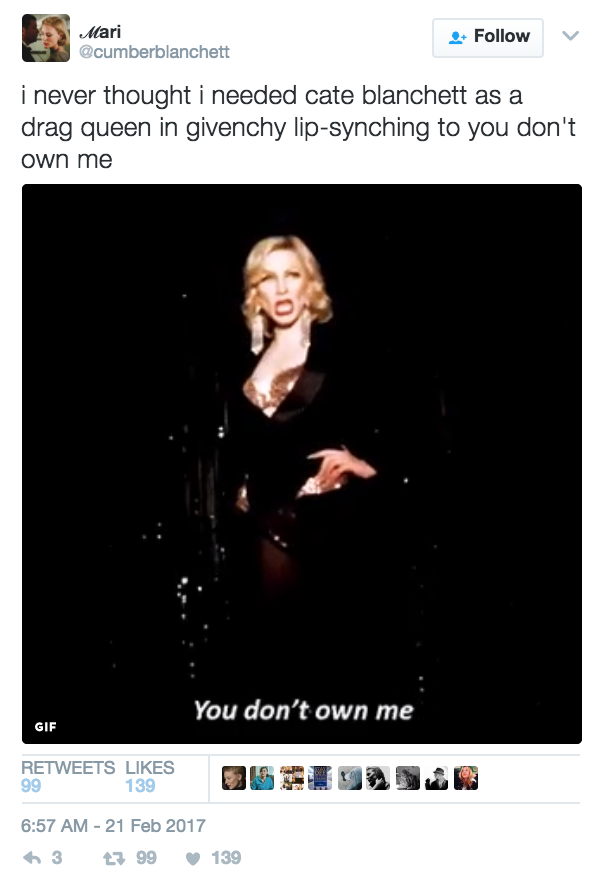 Frankly, a lot of people will never be the same.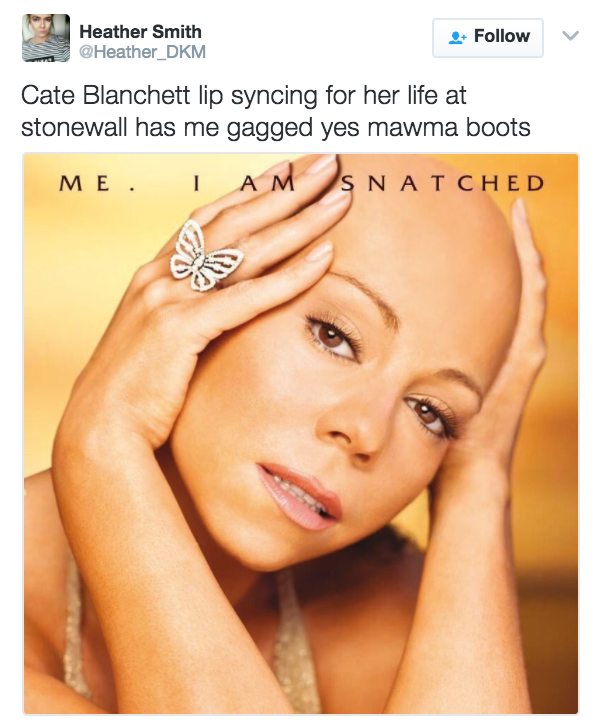 So please, proceed with caution.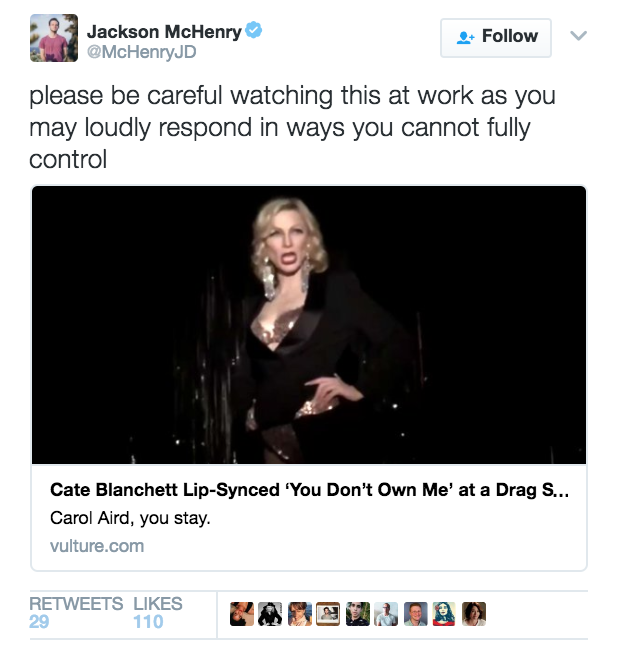 @McHenryJD
Thank you, Cate Blanchett. Just — thank you.
Comments
comments