26 Literary Tattoos That Are Borderline Genius
1.
I absolutely love Harry Potter, but I wanted to add a musical element. The 'M' has a small eighth rest drawn in, so the tattoo means "rest in the light!"
2.
This little tattoo on my ankle was inspired by my favorite book since I was a child, Alice's Adventures in Wonderland.
3.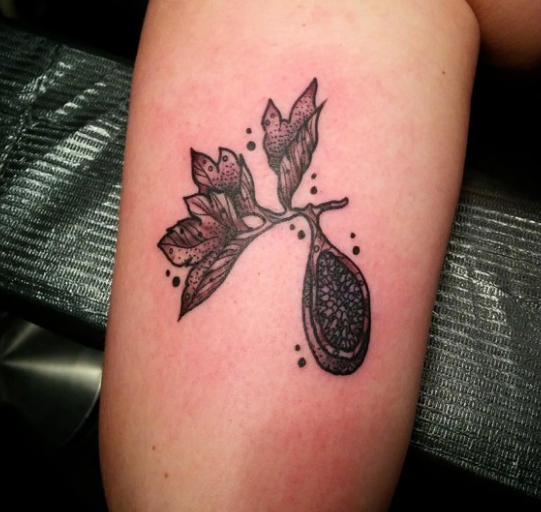 In The Bell Jar by Sylvia Plath, there's a passage about sitting under a fig tree and seeing each fig as a different possibility for the future and starving to death because "I wanted each and every one of them, but choosing one meant losing all the rest." I've never related to a passage in literature as much as that one.
4.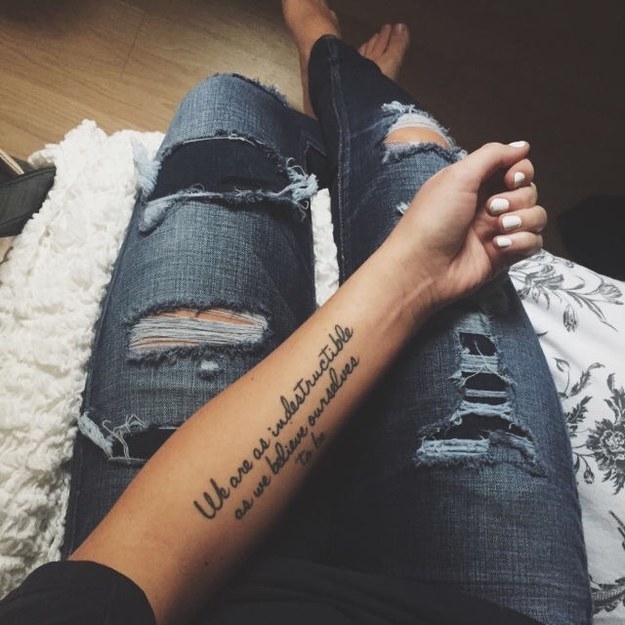 I read Looking for Alaska while recovering from my eating disorder. I was at the lowest place in my life and was desperately looking for something. This line helped me realize that we are in far more control than we think. It helped save me from myself.
5.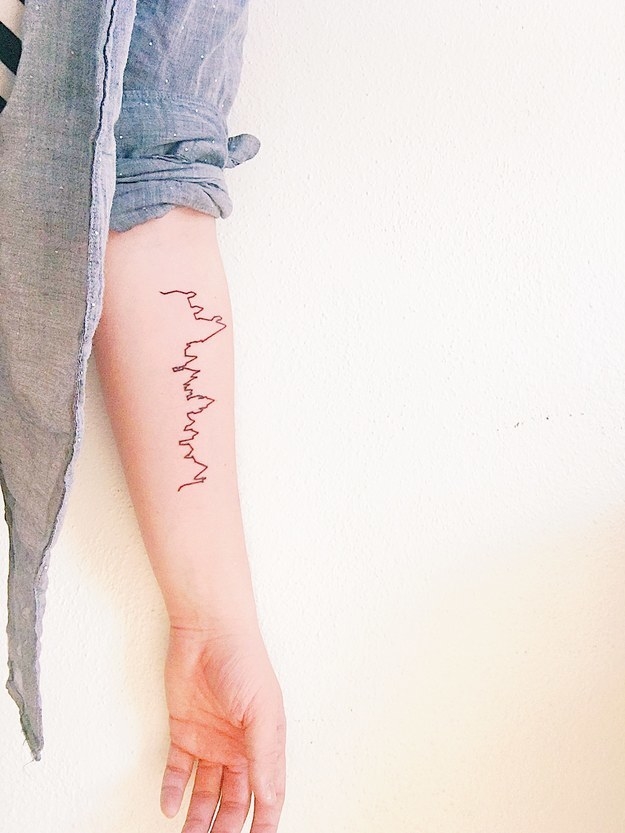 The Hogwarts skyline.
6.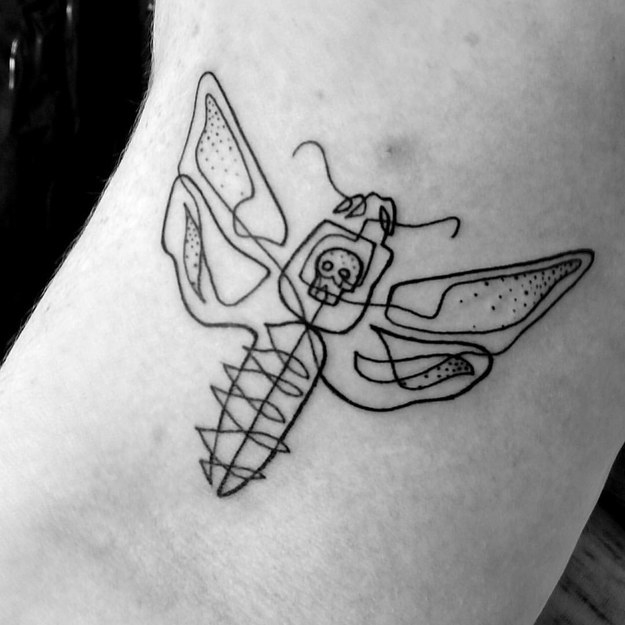 I have the death's-head hawkmoth from The Silence of the Lambs novel. I thought this was a cool, different, and low-key way to show my love of Hannibal and true crime in general.
7.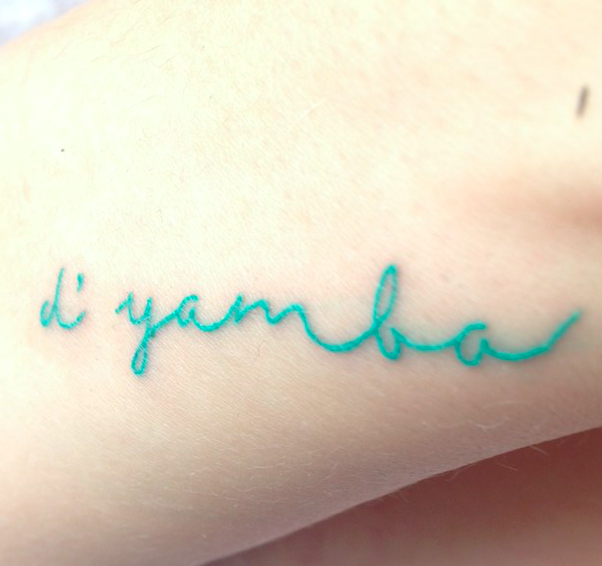 A bright, powerful spell in Stephen King and Peter Straub's Black House, "d'yamba" is such a simple word, but that green feels like it has its own inner light, and reminds me daily that there are bright, powerful, and wondrous things in the world.
8.
From East of Eden.
9.
A quote from Stephen King's Duma Key.
10.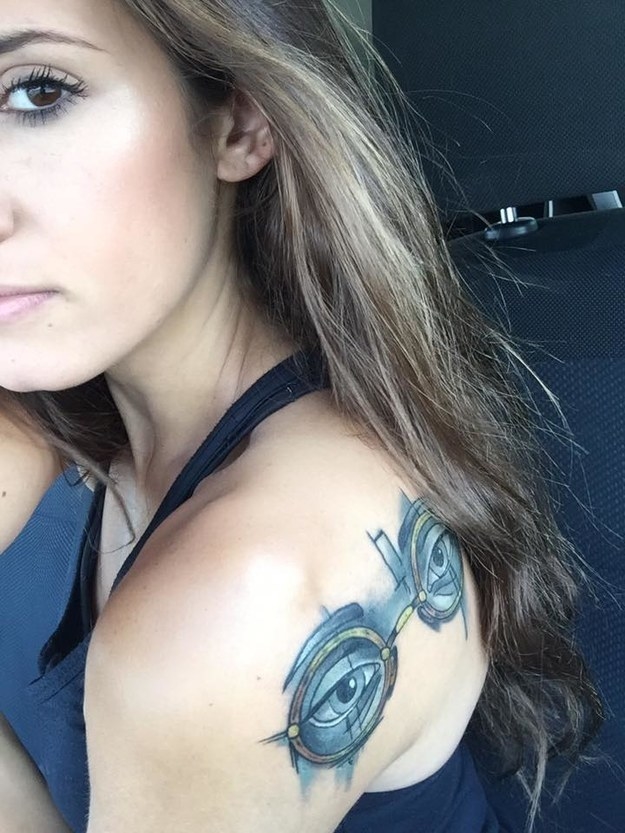 The eyes of Doctor T. J. Eckleburg from The Great Gatsby.
11.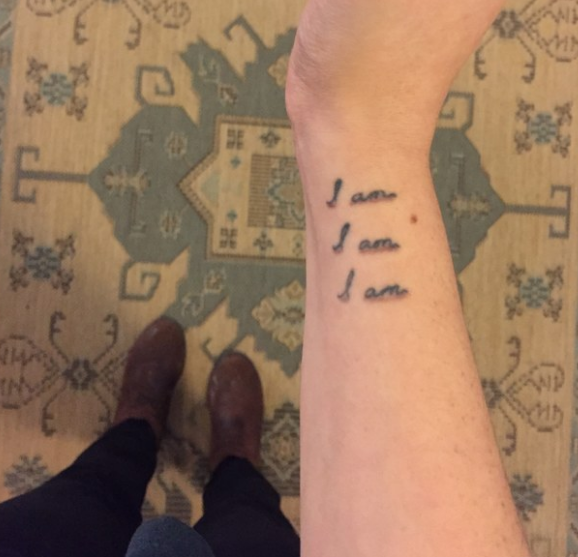 "I took a deep breath and listened to the old brag of my heart: I am, I am, I am." —Sylvia Plath, The Bell Jar
12.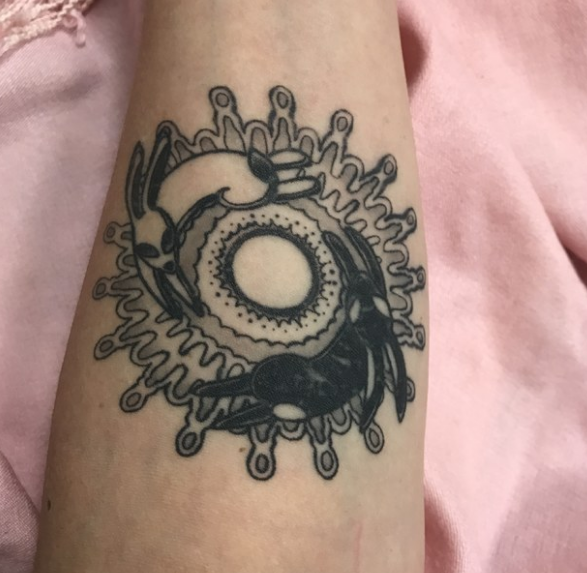 Watership Down.
13.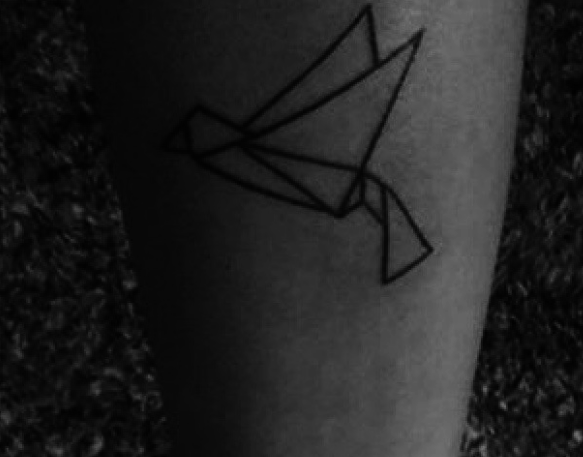 Go, go, go, said the bird: human kind
cannot bear very much reality.
–T.S. Eliot, Burnt Norton
14.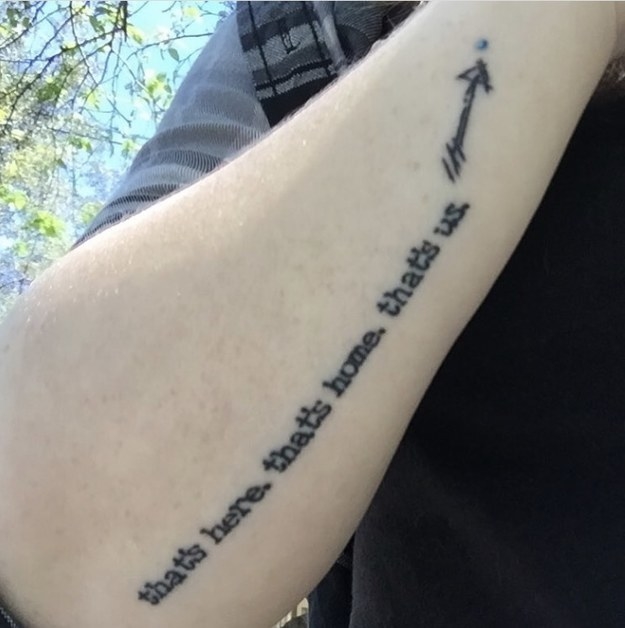 Pale Blue Dot by Carl Sagan.
15.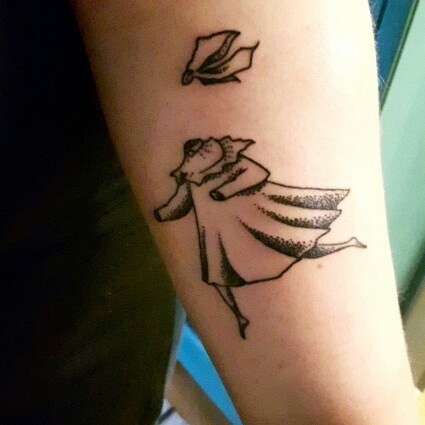 I have the invisible child from Tove Jansson's short story with the same name. Having grown up with Tales From Moominvalley, it was just a matter of time before I chose to immortalize my childhood memories.
16.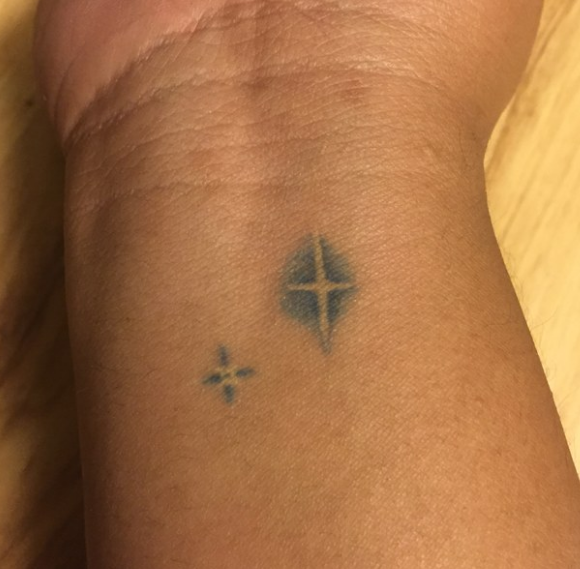 This is my Peter Pan tattoo. Located on my right wrist, this leads me to Neverland.
17.
My favorite Shakespearean quote, from The Tempest. Even though in the play it has a slightly different context, I've always loved the idea that everything you've done makes up who you are, but it's only the start; what's yet to come is the real story.
18.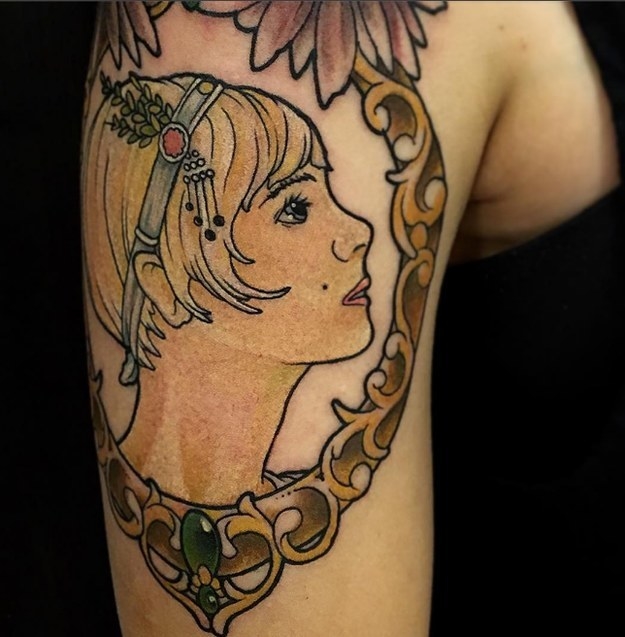 My entire right arm is Gatsby-themed, but this was the first piece of it to be completed. The most lousy broad in all literature, Daisy Buchanan (done by James Hall at Shaman Tattoo in Austin).
19.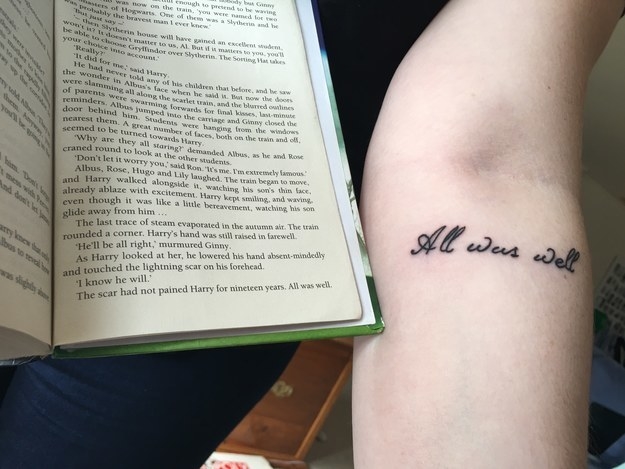 I've always been the biggest Harry Potter fan, and I absolutely adore my most recent tattoo!
20.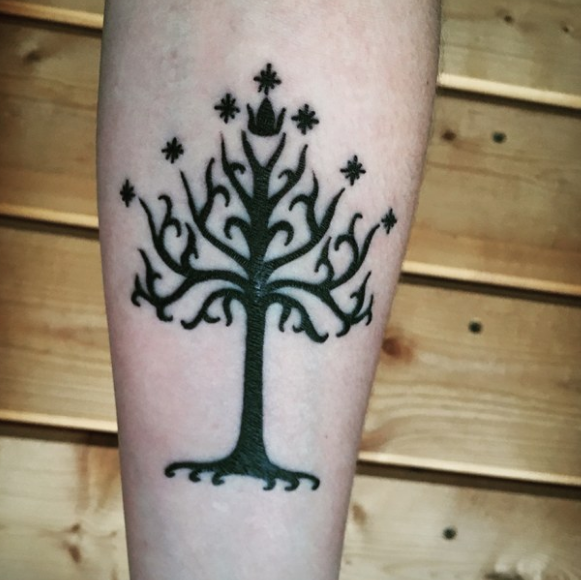 White Tree of Gondor from The Lord of the Rings.
21.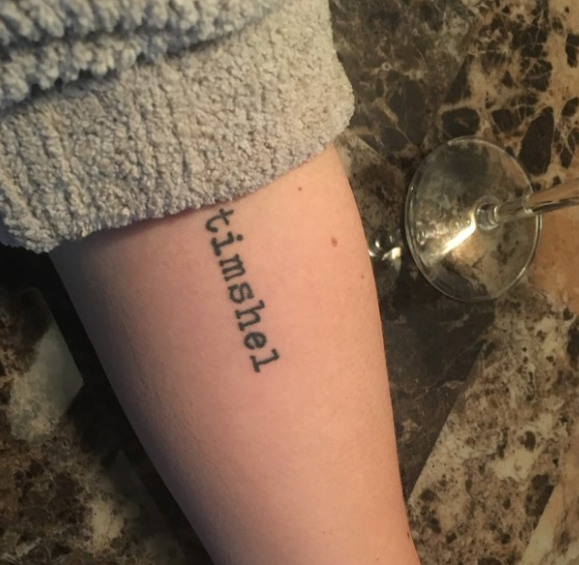 "Timshel," the Hebrew word for "thou mayest" from East of Eden by John Steinbeck.
22.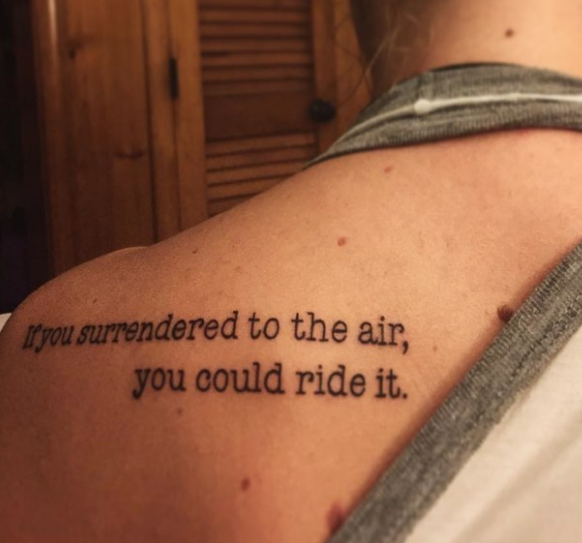 From Song of Solomon by Toni Morrison.
23.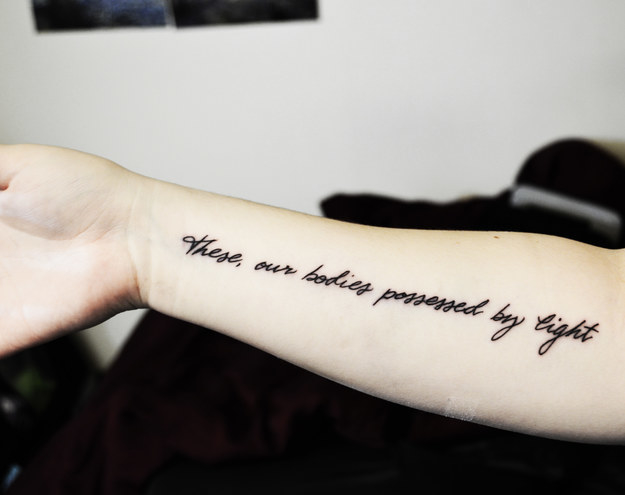 A line from Richard Siken's "Scheherazade."
24.
J.R.R. Tolkien's drawing of Smaug from the original manuscript of The Hobbit.
25.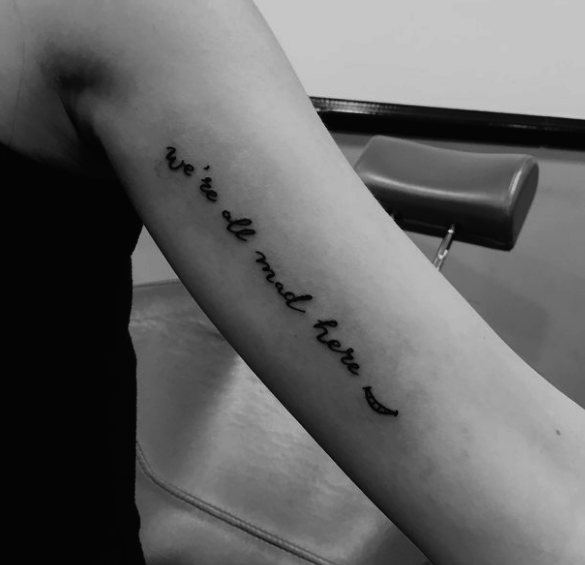 Alice in Wonderland.
26.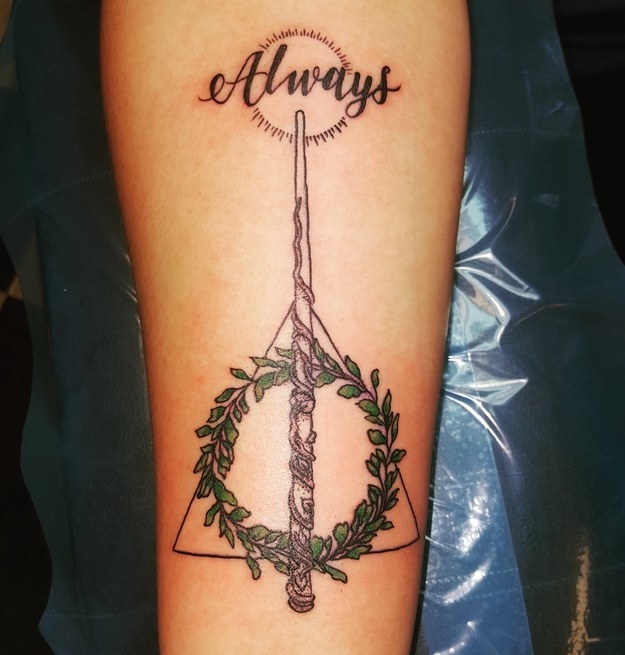 The Deathly Hallows, with Hermione's wand, beautiful greenery, and, of course, "Always."
Comments
comments